About this property
Bay Towers – Penthouse Apartments in Alicante
On the Costa Blanca you can choose from amazing experiences such as the Aitana Safari Park, the Aqualandia water park and the Aqua Natura with wonderfully intelligent dolphins, and seal shows. You can also find one of the biggest amusement parks of Spain here, the Terra Mítica with a thrill ride, as well as a zoo called Terra Natura. As we can see, everybody will find unforgettable sights and activities here. There are also international schools here which attract students from many countries. The water is crystal clear and walking on the sand is an experience in itself. There are many different neighbourhoods, such as the traditional old town, the buzzing new districts, and the peaceful Poniente. The infrastructure is well built, so you can get to other parts of the Costa Blanca easily.
If you are a first time visitor in Benidorm, you might feel like you have ended up in a large city in America when you see the skyscrapers and towers, which make this place truly unique in Europe. The highest building is 186 meters tall, and it is one of the highest hotels in Europe. Exciting nightlife and a wide restaurant selection – the small streets packed with tapas bars are waiting for those who want to have a great time.
Project description
Each Bay Towers apartment has a wonderful view on the sea, and you can enjoy the Mediterranean lifestyle on a spacious terrace. This project is unique on the Costa Blanca, since the home owners receive all inclusive service and they may feel like they live in a hotel.
Bay Towers has 13 000 m2 of common areas, 3 swimming pools, and 3 jakuzzis in the middle of the complex, and there are also 2 bars, one of which is by the pool, so you can enjoy refreshing cocktails while you relax in the pool.

 The sport enthusiasts will not be bored either, since there is a gym, a paddle tennis court, and a heated pool for swimmers, as well as bowling and tennis, just to mention a few options. The kids will have a lot of fun too, as they will have a separate pool with a variety of toys, as well as a playground with wooden huts, slides, and swings.

Those who wish to work here will have a common office room and a reading room. As a bonus, there will be a small cinema as another option for entertainment.
It is estimated that the construction will be finished in October 2017, but the apartments can already be reserved, however, the number of available properties is decreasing fast.
The apartments have a 20 m2 terrace with a truly unique view, especially from the higher floors, but even the first floor has a beautiful panorama view. Most of the apartments have 2-4 rooms, but there are duplex penthouse apartments available as well, with their own Jacuzzi and large rooftop terrace.
Penthouse apartments in Alicante
These have 106 m2 usable surface area, plus a big  solarium and also 2 rooms, 2 bathrooms, and a living room with an American kitchen.
You can get one of these luxury penthouse apartments for €526 000, and enjoy all the advantages of the common areas and the closeness of the sea. We can also help you with obtaining the money for the purchase if you are interested in purchasing an apartment in Alicante.
We can also help you with the furnishing according to your needs.
We highly recommend this opportunity to anyone who would like to spend their holidays in a constantly buzzing city or realize a highly profitable investment of truly stable value and a quick return. Due to the rent ability of the apartments in Alicante you can reach high returns, and the invested money will soon come back during the years.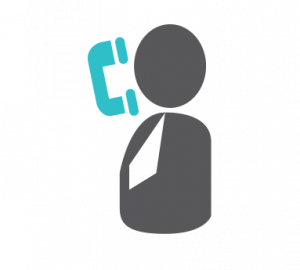 Should you have any questions about the project, contact us and we will provide you with all the necessary information. Make your dreams come true! Call us now at +36 70 634 2499  lukentum@lukentum.eu