There is no doubt that on the Spanish coast of the Mediterranean Sea there are numerous areas where you can buy a property, and enjoy the climate and the Spanish lifestyle: the gastronomy, the beaches, the night life, the infrastructure and the golf courses – these are only a few of the most outstanding features.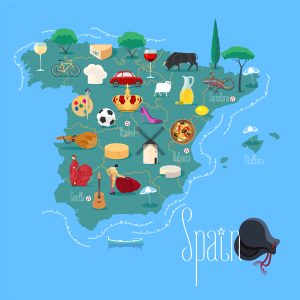 However, at Lukentum we have selected the three best areas for you, so that you can obtain the holiday home of your dreams within a reasonable budget and at the same time realize an excellent investment. These areas are Alicante, Murcia and Almería; places with a unique charm and properteies for extremely competitive prices, and with all the advantages of entertainment options, safety, pleasant climate, peace, and profitability.
 Almería, Alicante És Murcia Időjárása 
The weather in Alicante, Almería, and Murcia
The climate of these areas is characterized by mild winters and hot summers. Each of them is outstanding due to its favourable climate and the more than 300 sunny days a year. It is worth visiting Alicante, Almería, or Murcia at any time of the year.
The average temperature in winter is around 18°C in these areas, but in summer it doesn't exceed 25°C. In this wonderful region there is sunshine all year round, generously warming you in winter, and in summer the fresh breeze from the sea soothes the heat.
Alicante, Murcia, and Almería all have fantastic beaches, where the combination of the sun and the sea pampers the visitor throughout the year. On these coasts extremes meet, and you can choose between the peace of the hidden small bays and the liveliness of the popular touristic beaches; you can enjoy long walks along the beach and relax while you delight in the sun and the gentle murmur of the waves; or you can choose from the innumerable water and air sport opportunities, such as surf, windsurf, sailing, scuba diving, paragliding, etc.
Follow this link to find out more about the areas offered by Lukentum to purchase a property in Spain.